Chick-fil-A is a national fast food restaurant chain headquartered in Georgia that offers a wide selection of yummy breakfast menu items, salads, wraps, side dishes, desserts, and of course, an array of delicious chicken entrées. As of June 2011, the chain has about 1,600 locations in 39 states in the U.S. and the District of Columbia.
The Challenge
Marketers at Chick-fil-A wanted to find a way to better connect with their growing number of customers and patrons. They needed an impactful and effective solution for sending promotions, coupons, restaurant alerts and greetings to their current and potential customer base.
Our Solution
A Chick-fil-A restaurant in Virginia used today's popular mobile keyword technology to expand their customer reach and easily collect their customers' contact information. Fill out the form to view the full case study!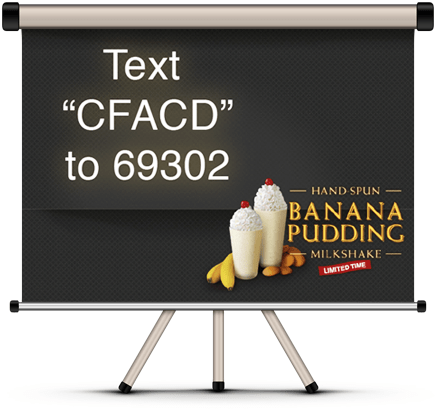 *Please note that this campaign is no longer active. Also, proper disclosure is required when advertising your mobile keyword. It is recommended that you consult with your legal counsel to ensure you are compliant with current regulations.