Michael C. Fina raises $25,000 for a charity event using keywords for a scavenger hunt.
Michael C. Fina is the perfect place to turn when celebrating all of life's many milestones, big or small. As New York's premier family owned and operated retail destination, they have been providing customers with quality products and exceptional service for 75 years. The flagship store, located on Fifth Ave. New York, offers a stunning variety of engagement rings, wedding bands, fine jewelry, tableware, estate silver, and bath accessories.
Campaign Setting
Michael C. Fina and Tacori, leaders in the jewelry and bridal industry hosted their second annual "Diamond Dash: Dash for a Diamond & a Cure" benefiting The Leukemia & Lymphoma Society.
The Challenge
The 2010 Diamond Dash took place on September 25th at 12:00 noon. For a smooth and successful campaign, Michael C. Fina and company needed a reliable and easy to use platform as well as delivery on real time results throughout the campaign process.
Our Solution
Over 300 mobile numbers registered for the event through flyers, printed publications, websites, blogs, as well as a number of media outlets. Trumpia was able to secure all 15 keywords (i.e. "Forever75" & "Proposal75") for all 15 scavenger hunt spots using a short code. Fill out the form to view the full case study!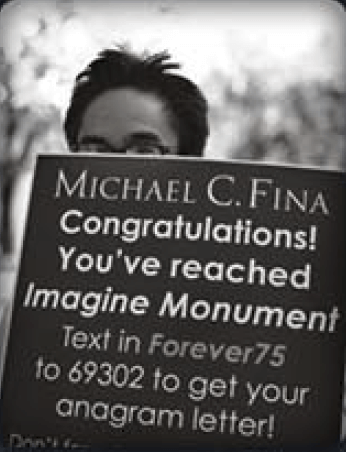 *Please note that this campaign is no longer active. Also, proper disclosure is required when advertising your mobile keyword. It is recommended that you consult with your legal counsel to ensure you are compliant with current regulations.