PointBurst is a social media management platform that specializes in helping businesses create and maintain a strong social media presence. They especially cater their services towards musical artists/bands, B2C companies, and faith-based organizations. With Trumpia, PointBurst has been able to run successful text-to-vote campaigns for the Teen Challenge at the TEDxOrangeCoast Annual Conference.
The Challenge
TEDx is a non-profit company that puts on multiple conferences every year with the purpose of presenting "Ideas Worth Spreading". During their TEDxOrangeCoast Annual Conference, PointBurst was hired to run their Teen Challenge event in which six teams presented their "Ideas Worth Doing" in front of an audience of about 20,000 people. What PointBurst needed was a way for the audience to be able to vote on which presentation they liked the best. In particular, they were looking for a software that could collect and analyze votes instantly, so they didn't have to keep their audience waiting for an excessive amount of time before announcing the winners.
"The software was definitely easy the first time I used it, and it's really easy to set things up. Everything was in real time, and that's what we really needed. We cut off voting 30 minutes before we named the winner, but we could have cut it off just 5 mins before with Trumpia's real time accuracy." Huy Nguyen, Senior VP of Sales and Client Relation
Our Solution
PointBurst found what they needed in Trumpia. Using our platform, they created a different keyword for each team at the competition. Fill out the form to view the full case study!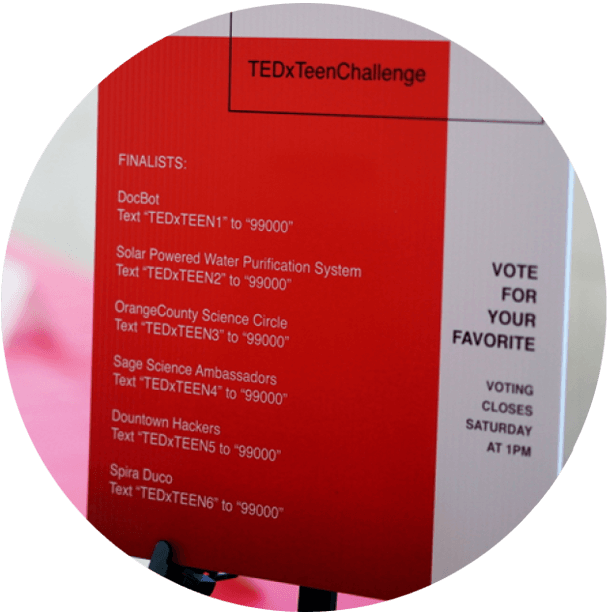 *Please note that this campaign is no longer active. Also, proper disclosure is required when advertising your mobile keyword. It is recommended that you consult with your legal counsel to ensure you are compliant with current regulations.